I built a small rocket
from bricks long forgotten
buried in leaves
free for the gotten



--Wendell Berry, I ain't


This little burner converts 'waste' material into usable energy, reduces heat load in the summer kitchen, and is fun to use. There are countless versions of the rocket stove with untold legions working on their own 'perfect' rendition (i.e. max efficiency). Many are quite beautiful... here's one of the leaders on both fronts, in my opinion.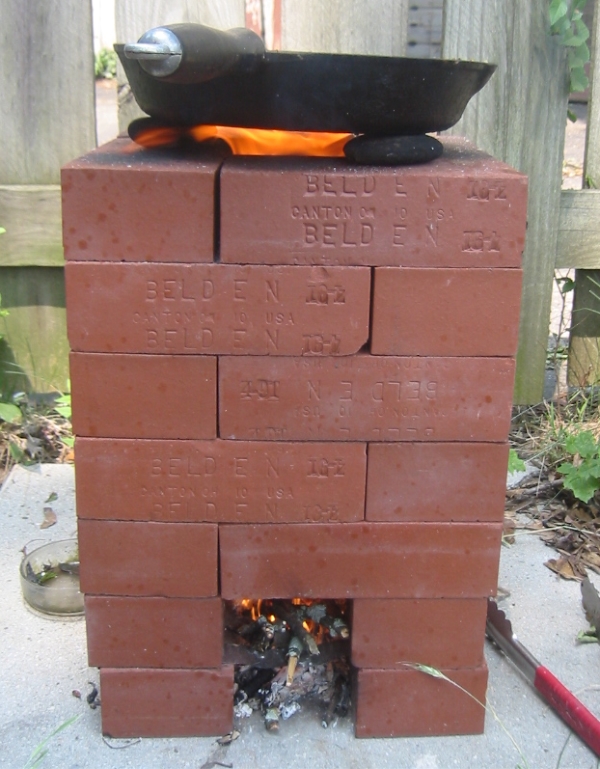 this one goes to eleven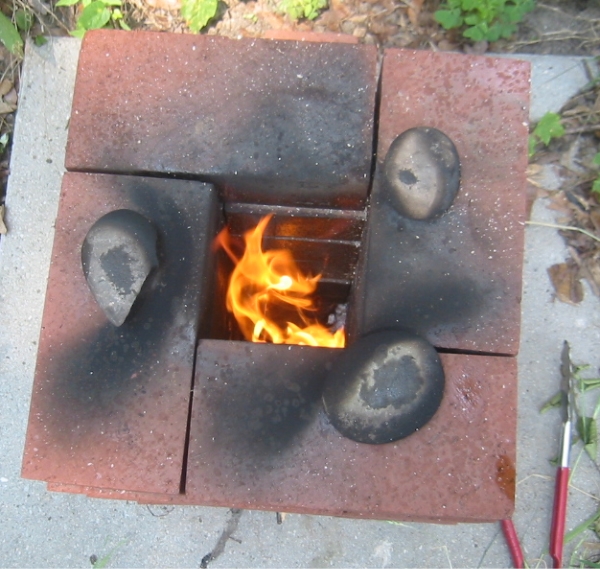 i love the simplicity of these things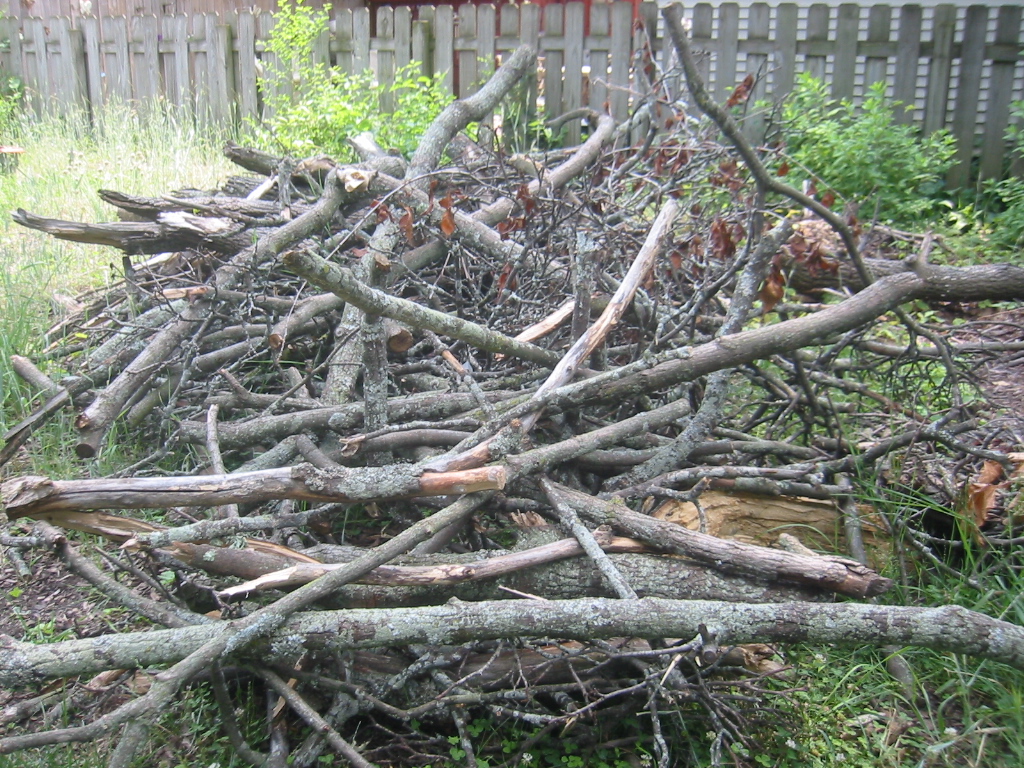 this heap of branches and twigs gathered from the neighborhood will provide fuel for many meals and be a source of heat and light in winter.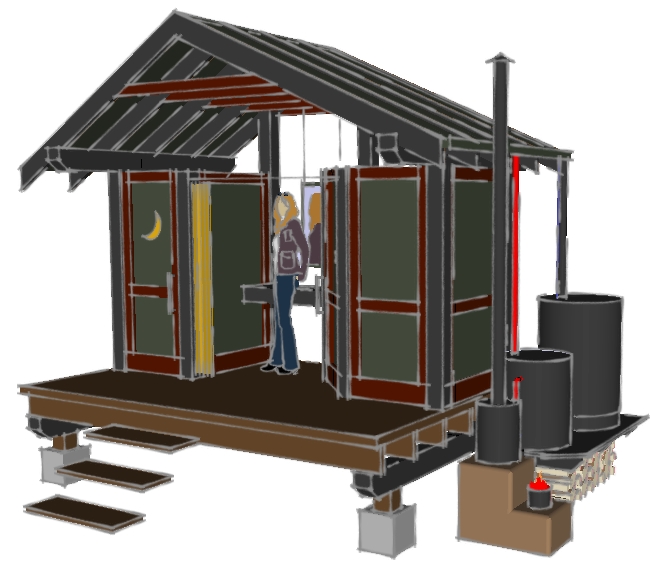 For more offgrid / energy saving strategies and solutions, see Low Tech / High Return